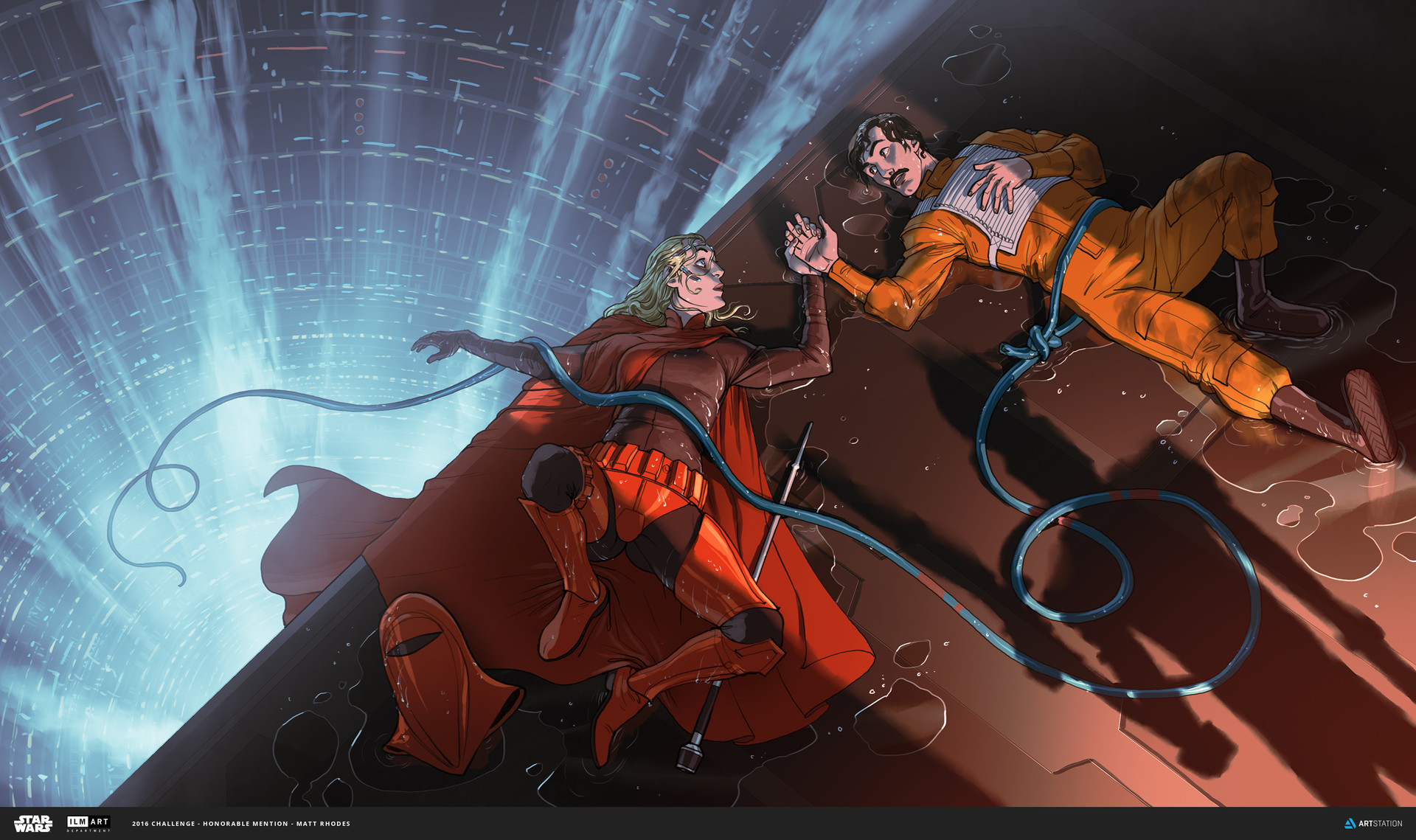 Bespin: While on a secret mission to Bespin, Biggs got himself tangled up with a rogue Red Guard and the droid mercenary IG-88.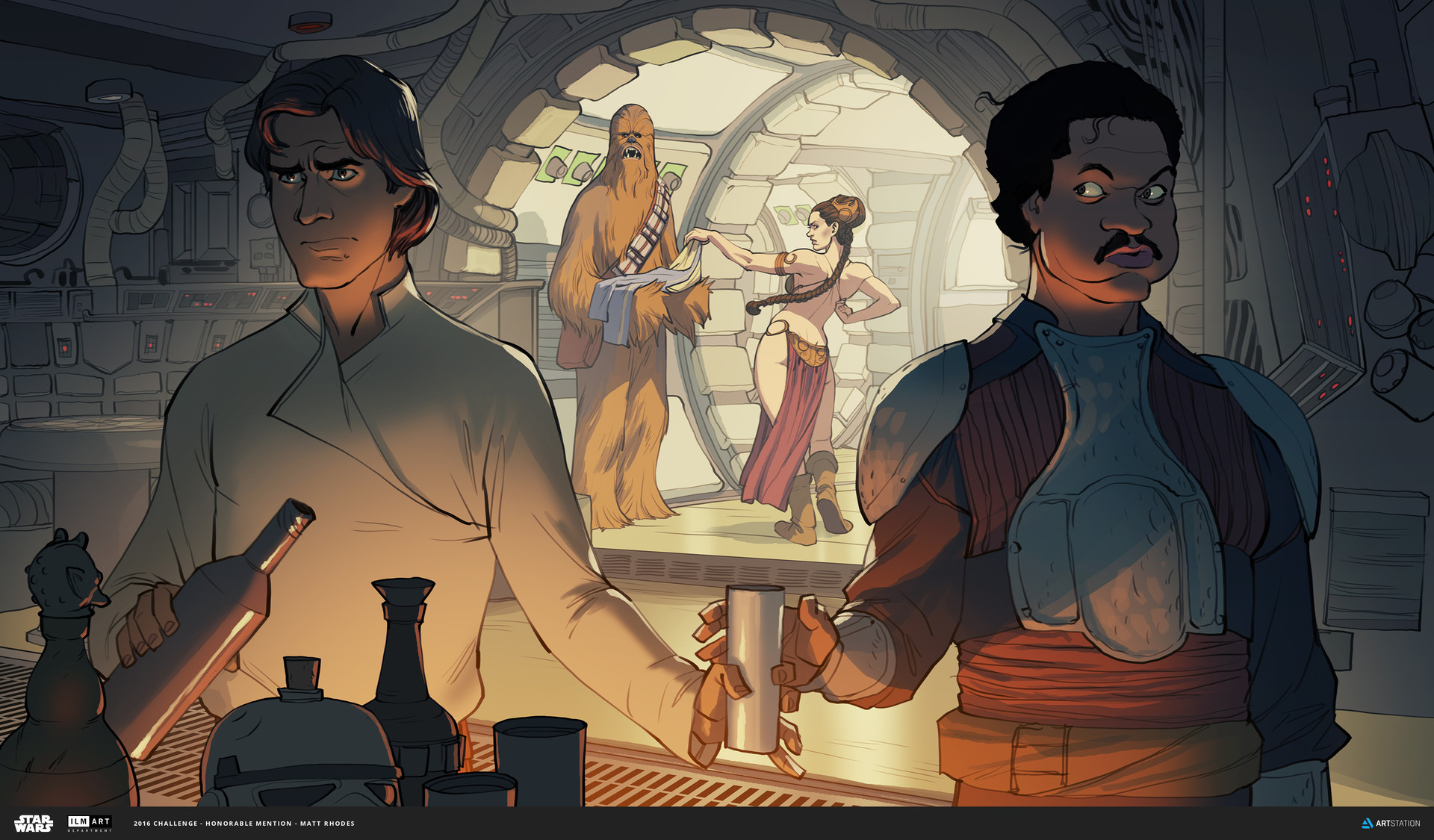 Falcon: After Han was rescued from the clutches of Jabba the Hutt, the team returns to the Millennium Falcon to regroup.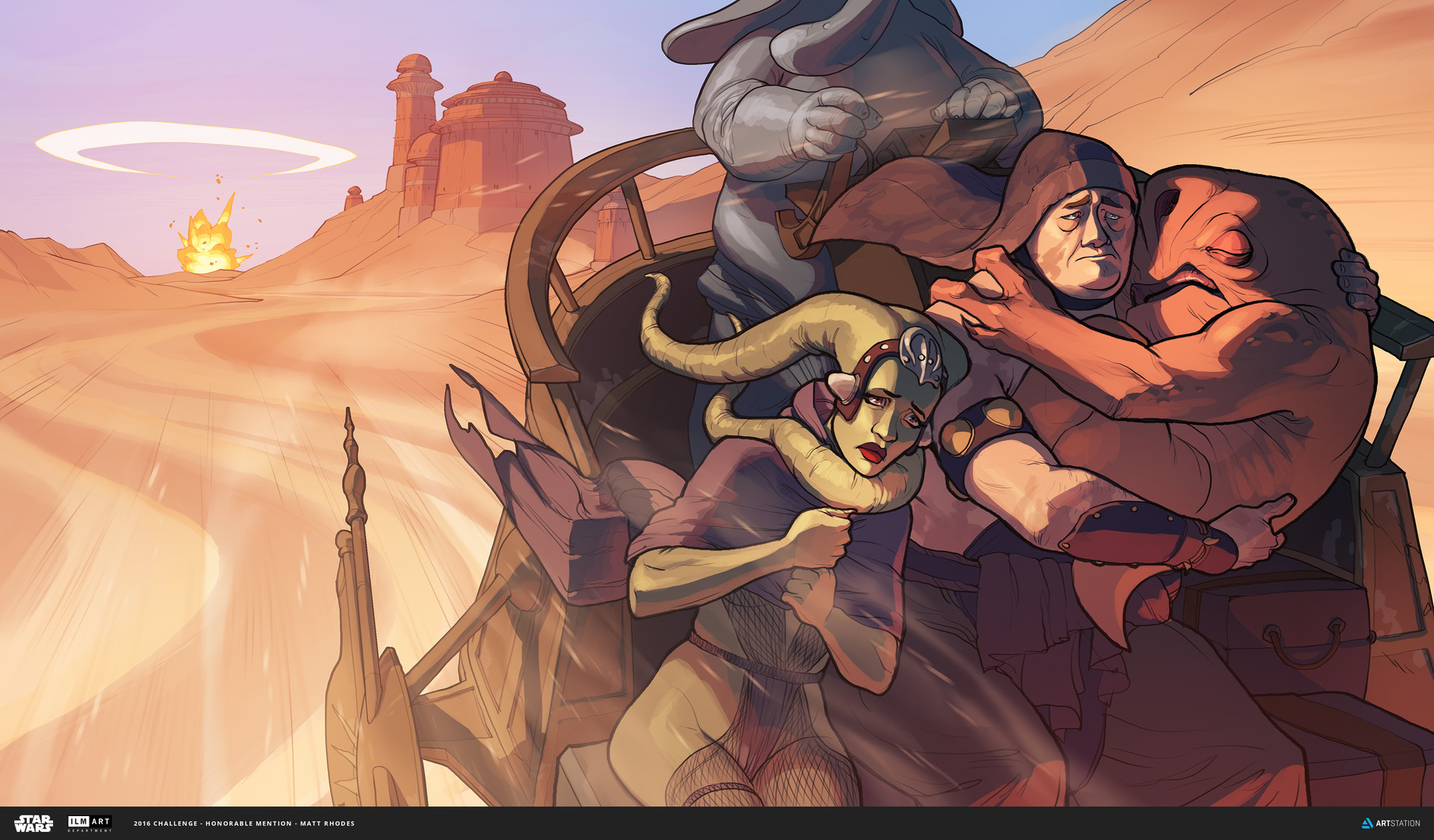 Tatooine: While Jabba was busy feeding prisoners to the Sarlacc, a few opportunists made a break for a better life. Max Rebo stole a skiff from the barge, picking up Malakili, the Rancor Trainer and Oola the Twi'lek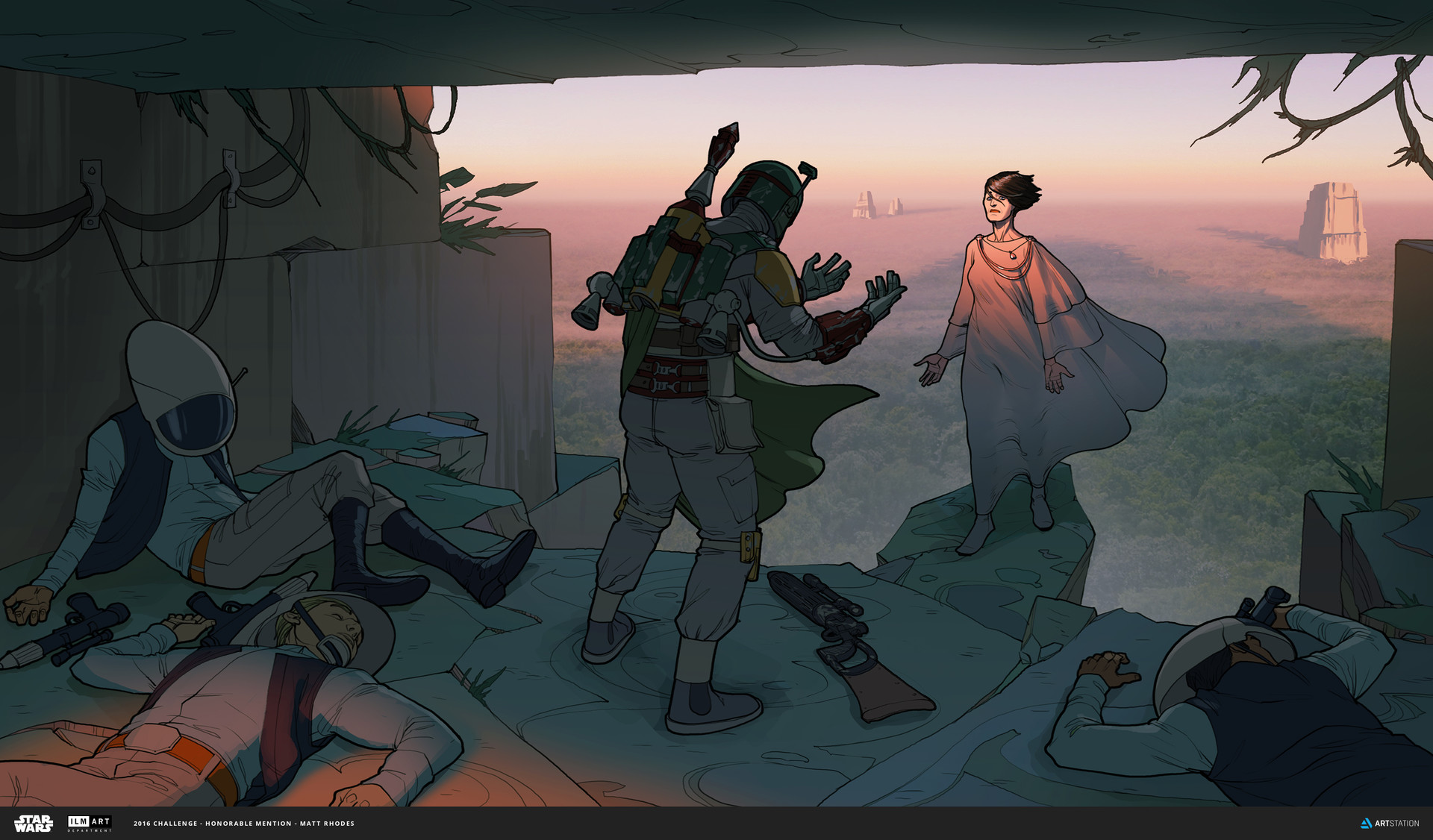 Yavin: Boba Fett was sent to Yavin to kill Mon Mothma. He ultimately failed his mission when he underestimated her diplomatic prowess.
Brief: Create two (2) keyframes (minimum) – an emotive still image that tells a cinematic story – within the world of Star Wars Episodes IV – VI. Use only existing Star Wars worlds, vehicles, creatures and characters to create a new story moment.