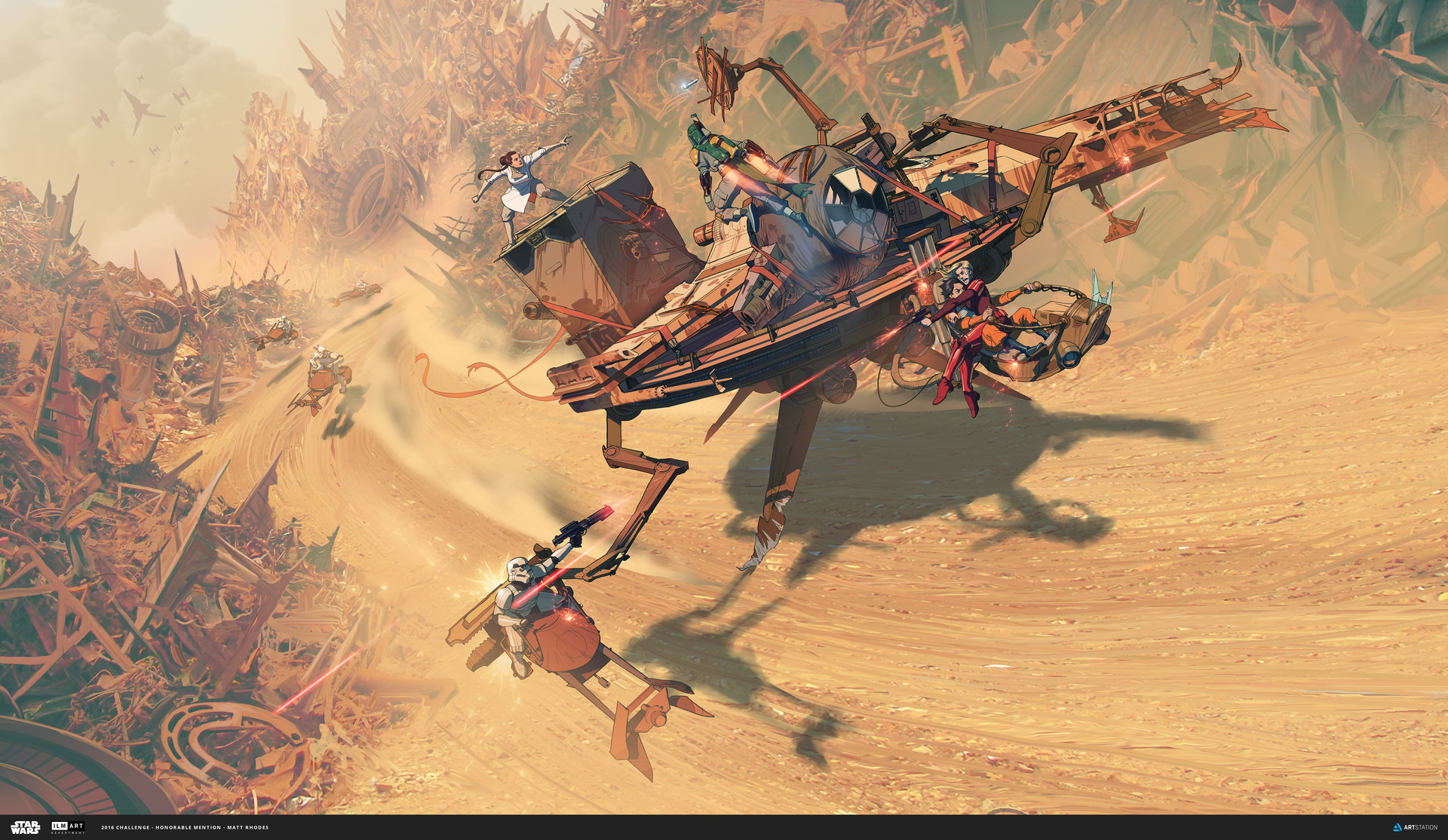 "The Turtle" I wanted to design a vehicle whose primary job was to showcase my favorite aspects of Star Wars: swashbuckling, peril, co-operation, and a dirty lived in world.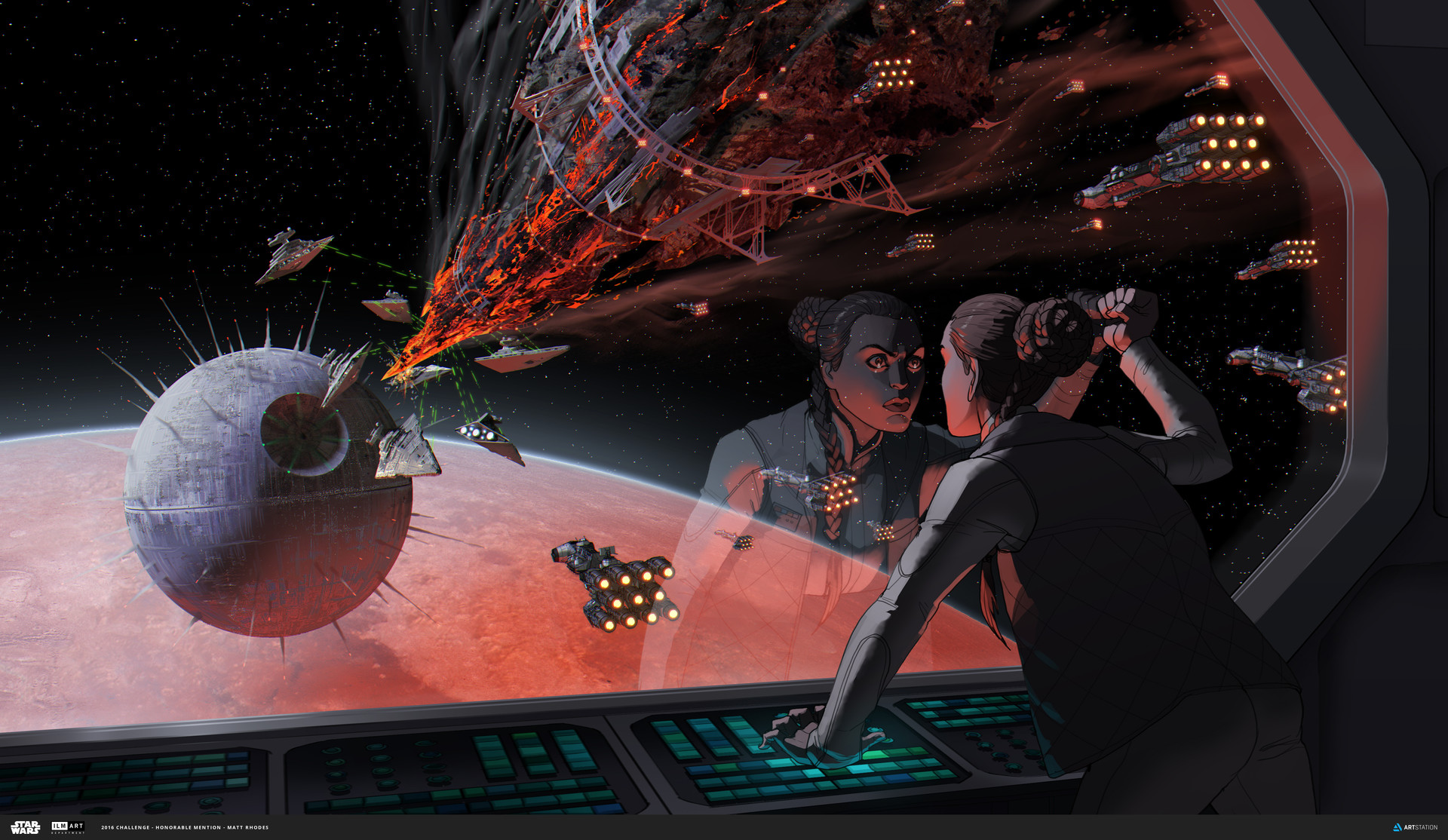 "The Revenge of Alderaan" Trench runs and exhaust ports are great, but I wanted to explore a more blunt, emotional statement. The Rebels recovered the largest remaining piece of Alderaan, and they're going to punch a revenge-hole.
Brief: Design two (2) new Star Wars vehicles within the aesthetic of Episodes IV - VI. They can be Rebel, Imperial, or utilitarian — your choice; anything from a giant starship to a land speeder. Be sure to finish your images by placing the vehicles within the context of an environment. We want to see the story — not the blueprints.